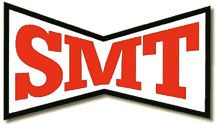 Sharpe Measurement Technology, Inc.
Producers of Precision Measuring and Control Systems for the Metals Industry
Gauges and Gauge Control·..It's what we do!
---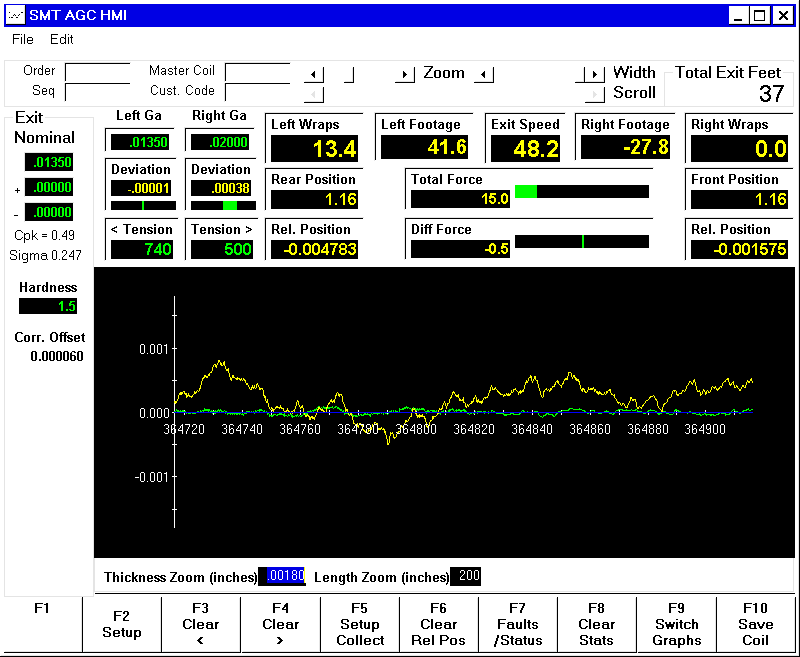 Sharpe Measurement is currently producing a High Performance Mass-Flow Automatic Gauge Control (AGC) System that is revolutionizing the cold rolling industry. This new system utilizes 100% off-the-shelf PLC hardware and software components without Any! Proprietary software*.

This new system was first deployed at the end of 1998 and is out-performing similar systems installed by a factor of three!

ß

Click on the picture to the left for more information on SMT Automatic Gauge Control systems.

Check out the press release we did on this system! It's on the cover of the January issue of "33 Metal Producing" magazine.

Our machine control packages are second to none in the industry. With new technology DC and AC drives and controls packages on numerous flat strip and wire mills around the United States, SMT has what it takes to modernize your oldest process line!

SMT can also provide new flat strip and wire mills.

ß

Click on the picture to the left for more information on our extensive line of rolling mills and digital DC/AC drive control systems.

We have a full staff of qualified mechanical and electrical engineers ready to tackle the largest, or smallest, process problems with your strip or wire mill.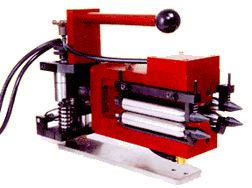 Sharpe Measurement built its business, and it's reputation, on supplying precision, reliable, measurement systems to the flat strip and wire industries. With fifty-three installations in three countries, SMT continues to set new standards for precision measurement.

We offer a 30 day free trial for every unit. If we canāt measure your product, to the accuracy and consistency we quoted, it won't cost you anything. We guarantee it!

ß

Click on the picture to the left for more information on our extensive line of gauging products.

All of our products are manufactured to exacting tolerances in our Stratford, Connecticut manufacturing facility.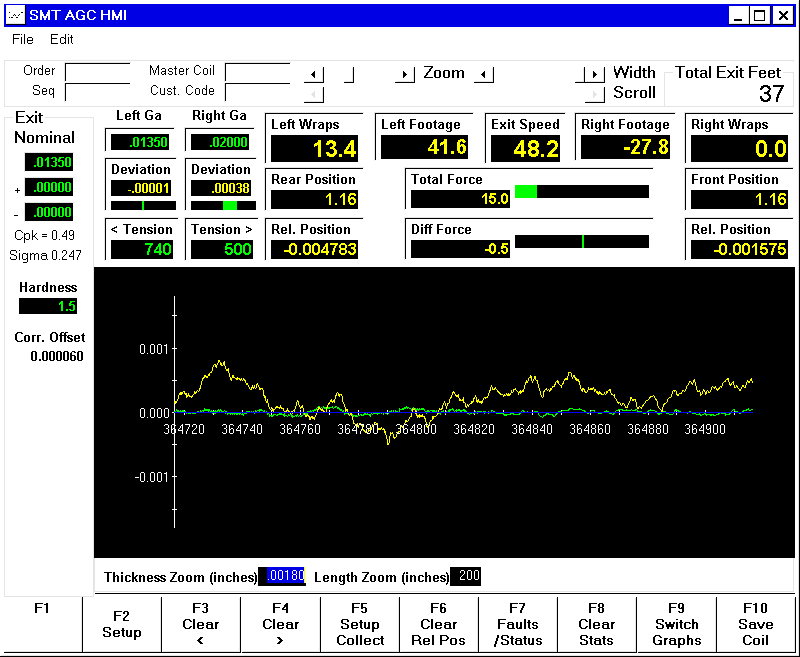 As a compliment to our gauging systems, SMT produces a complete Statistical Process Control (SPC) data collection package. This software-based system enhances our data collection package offered in our 4000D digital amplifier.

The SMT SPC package offers real-time data collection and graphic display trending of material variation. All this along with a network interface, user definable report formats, and data storage/retrieval not available in the basic measuring systems.

ß

Click on the picture to the left for more information on our complete line of data collection products.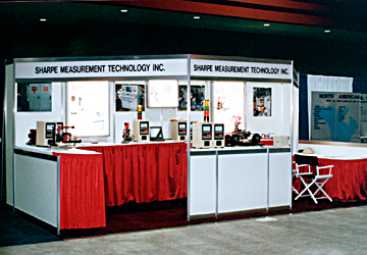 SMT Tradeshows
At SMT we make it a point to get out into the industry and show off our best products to you, the end user. Tradeshows also give our customers an opportunity to tell us what features they like or dislike about our products.
We usually attend at least three, sometimes as many as five tradeshows per year. We have our most popular thickness and width measuring gages, and our SPC and controls products, on display and functioning. This gives everyone a chance to touch and feel the quality we talk so much about. Click here for a list of upcoming trade shows and information on obtaining a complementary pass for them.
*Software source code for all SMT products is distributed under nondisclosure license for single system customer use
---
S

harpe Measurement Technology, Inc.

97 West Avenue, Stratford, CT, U.S.A. 06615 - Tel: (203) 380-1776 - FAX: (203) 386-0087

E-Mail us at info@smt-usa.com
---
Copyright (C) 1999 Sharpe Measurement Technology, Inc.